Pitch Wars Mentor Wishlist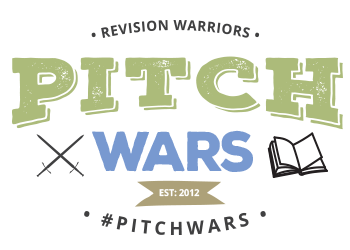 Did I ever think I would be writing this title? No. Is it very cool that I'm writing it? Hella yes!
I'm so excited to be a mentor for Pitch Wars 2017. If you look down my blog, you can probably see my mentee bio for Pitch Wars 2016 and 2015. I entered but didn't get in. Which is OK! I also have an agent now, so if you don't get into Pitch Wars this year, it's totally fine. You will not be lost in a sea of despair because of one contest.
So let's get to this bio.
My name is Laura Pohl, I'm a YA SFF writer represented by Sarah LaPolla of Bradford Literary. I'm a Brazilian Latina and very into Star Wars and Hamilton. I love writing stuff in caps lock, and occasionally dye my hair some weird color. I'm totally obsessed with pinterest and have a board for each of my ideas (which hopefully will all be written eventually). I also do freelance editing for a living, so I have some hands-on experience with editing manuscripts and getting them to shine.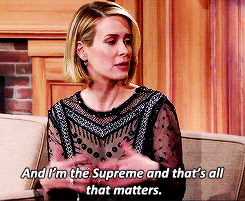 I lived in Brazil for most of my life, but moved in 2007 to Australia, where I first learned to speak English! It was a pretty cool time, and I miss it very much. I love Australia, and though I never got to go back, I still miss great places in Sydney like Thai Riffic or Glorian Jean's cafe. I'm now living in São Paulo and just graduated from the University of São Paulo, where I studied Literature. I also traveled to some awesome places in Europe and this year I went to Egypt.
I love traveling and reading, and I watch a bunch of TV shows. And I mean a bunch because I have no criteria — this means I watch Supernatural, My Little Pony, and everything in-between. I love good story and good characters, so no matter the format, I'm in for the story.
Fun facts about me: I cry every time someone sends me a puppy picture. REALLY. I break into songs every so often. I went to see Wonder Woman three times and I always ended up tear-eyed. I love make up and collect an absurd amount of funko pop figurines. And if you hate the GOT writing for the TV Show, then you'll probably find the best dissing-partner you'll ever meet! GOT, YOU SHALL NOT PASS.
I'm mentoring YOUNG ADULT this year, and I will only accept submissions in this category. Please keep that in mind!
What I'm looking for
I want to receive entries by POC/LGBT writers. As a bi Latina, I can totally comprehend the woes of the publishing industry and how often it can be frustrating that no one can "connect" to your story. But not to worry. I want to connect to your story! I want to read it! I want to polish it! I want to slap your book into agents' faces and say SELL THIS!!!!
A-hem. Anyway, so yeah, I'll be especially looking out for subs by POC. It does not have to be necessarily #ownvoices. You can write a Caribbean retelling of Sherlock Holmes and be an Asian-American, or be a Latina writing about the gold rush in USA. As long as your story is awesome and you're POC/LGBT/Native, I want your submission.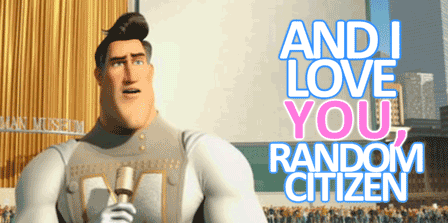 That said, let's get to the genres I'll be looking for. I'm mentoring YA, and in the categories, that's what I want to see in my inbox:
Science Fiction and subgenres. I love all things sci-fi, and am looking forward to receiving plenty. If you've got something like Alien, Annihilation, Asimov, Westworld or Independence Day, pleeeeeease, pleeeeeease send it to me. I'll love you forever. Dystopia and post-apocalyptic are also OK for me!
Fantasy. Fantasy of epic proportions! Plenty of characters! Magic! Ensemble cast! Blood! Killing! Prophecies! Send me whatever you want. I'll want especially if it's set in a non-Western world (or just non-European, tbh. If you've got Caribbean or Venezuelan or Brazilian fantasy, I'm in. Native fantasy too, that would be a change).
Contemporary Fantasy: Set in the real world with magic. Kind of like Raven Boys. Extra points if you've got a funny main character.
Magical Realism: This is particularly harder for me. I'm not into the whole European/ American setting in magical realism. Now if you've got some South American spunk with close-knit families and crazy people, I'm in for it.
Horror. This is trickier for me — I love some Horror aspects of stories of ghosts, demons and witches. I also have a healthy love for slasher films, so if you've got anything like Scream with a diverse cast, I want it! I'm not a particular fan of any other subgenres like zombies, monsters or anything that is more action/battles than suspense. I love wanting to read more and still being dead scared of it.
Westerns: Trains, shooting people, saloons, gold diggers, please submit to me! I'd love to find a Western by a Native voice to get a different, non-tired perspective. (And non-racist too, might I add).
Historical Fantasy: Here's where you show me your mermaids and pirates, your feudal Japan, your Ancient China, your Native from Native POV. No England or France, but I'm open to all the rest. I especially love Russia, so Imperial Russia is a cool thing too. Or India, or Iran. You know.
Thriller: I love sci-fi and fantasy more, so this would be a long shot. However, I love thrillers that are about spies, or about heists, or anything like Gone Girl. Obsessive female friendships and really dark cults. If you've got a female character murdering people all over town, I really want it. Really. Give me your crazy psycopathic female characters and I will cherish them forever.
I'm super open to dark, gory stuff. I really enjoy reading books with dark themes or where the characters make questionable choices. I love everything along the speculative genre, so if you think it falls into that, send it over!
This is also a list of random things I love — and if your story has any of it, I'd love to see it!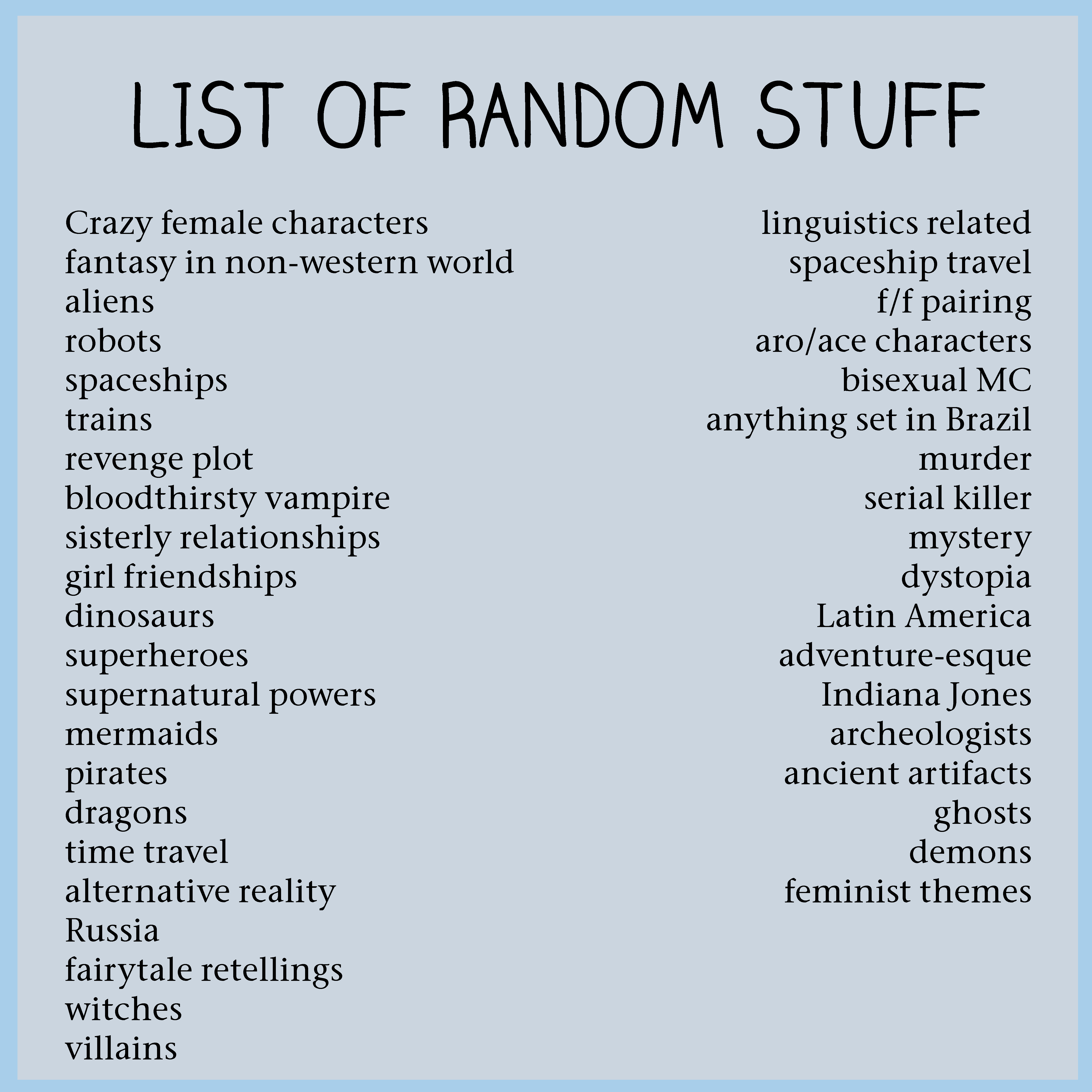 List of tropes I love:
Bunch of misfits come together to accomplish something
Found Family
Enemies to Lovers
Friends to Lovers
Lovers to Enemies
Love Saves Everything
ANTIHEROS!!!!!
What I'm NOT looking for
If your story has a veeeery strong romantic element, it's not for me. It's very hard for me to get into romance (Unless it has some villainous aspects like the Darkling and Alina, or Koschei and Maryia from Deathless), so I would not be the best choice for any romantic story. Romance is just usually really meeeeeh for me, and if your story is just romance, I'm not a good fit. If you've got romances with the love interest being the villain, then by all means, send it over!
I don't really like zombies or steampunk. I feel meeeh about them both. Or Fae/Fairies/elves. Unless your faeries are of the flesh-eating kind, I'm not really interested in them. (So no, no romantic ACOTAR-like stuff).
NO BAD BOYS SHALL PASS. Bad boys are so boring. If there's romance, give me soft/sweet boys.
Urban Fantasy is not usually my thing. Sure, you can try, but there's very few that I actually like.
I'm not so great at people leading revolution or rebellions or whatever. Unless you've got a new take on this, or subvert the general trope, I'm not the mentor for it.
I'm not particularly good in line editing. I try my best, but it's just not my thing.
Not good for male main characters. Honestly, I think they're boring and overdone. I'm all for female MCs. (Female trans MCs are indeed included in this post, and if you have a fantasy or sci-fi with a Trans girl, PLEEEEEEEEEEEASE send it to me. I'm begging you).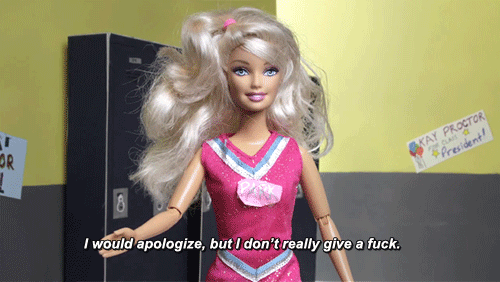 What I'm good at
Hey, this just sounds like bragging now.
I'm particularly fond of character development, so I'll make your characters shine! I'm also obsessed with worldbuilding, so if you're thinking your world is lacking that, I've got it. I'm really good at editing dialogue too and making it feel real.  Basically, I will edit your manuscript a lot and fix all your little plot holes too.

How I work:
I'll hand in a big edit letter for you, with overall manuscript comments. It'll be pretty much like your CPs, so no need to get scared. I promise to make cute remarks on the edges, like "OMG I CAN'T BELIEVE SHE DID THAT" and all. I have a pretty fast turn-around, which means I can probably hand in the letter within a two-week period.
Then you get all the time to edit while we work on your query letter, synopsis and pitch. By the end, we can still see if there's time to do another round of revisions on your MS to make sure it's shining when the agent round comes.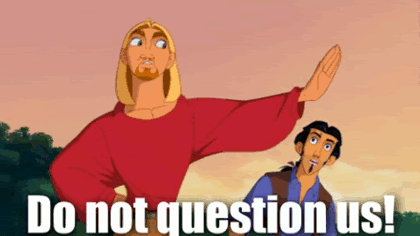 Just kidding. As a mentee, you'll have to be really open to some changes, but I'm usually not a radical.
Why you should submit to me
Because I'm super cool????
I work really well with people and will probably talk over other books and tv series and movies. I can talk about a bunch of stuff and I'm always very quick to answer any message you send. I'm super excited to work with YOU.
Yes, you specifically.
Turn around, I'm watching you.

I'm not generally including favorite books or anything, but you can check out my Goodreads account which is very up to date and includes all my favorite reads. I always talk about movies I like and watched on the blog, and you can always come talk to me in Twitter if you're in doub whether or not you would submit to me.
I'm very commited to the We Need Diverse Books project so this is why my main focus is to get more POC writers in the industry. We need these books for ourselves and for all the other kids who are underrepresented.
Unfortunately, I'm not promising personal feedback to everyone who submits to me. Alas, I wish I could — but I might not have the time. While in PW I'm also organizing my own contest, PitchAmérica, which focuses on spreading more Latinx love in the publishing industry.
There is a word you're also looking for: the word is BECOME [red].
Check out all the other YA and NA mentors below!
Mister Linky's Magical Widgets — Thumb-Linky widget will appear right here!
This preview will disappear when the widget is displayed on your site.
If this widget does not appear, click here to display it.